Screening Event: "A Preventive Look – Focus on Glaucoma"
Belo Horizonte will receive on March 16 the second edition of the project "A Preventive Look", promoted by the Núcleo de Oftalmologia Especializada. Focusing on glaucoma the event will bring together about 2,000 people of all ages in the Liberty Square (Praça da Liberdade) to take care of health and have fun. Intraocular pressure (IOP), fundus photographs, and blood glucose tests, as well as blood pressure and Body Mass Index (BMI) measurements. Various play activities are planned for children. People will have the opportunity to ask questions with glaucoma specialists and of course, to practice physical activities – stretching and walking exercises around the square.
Organized by
Núcleo de Oftalmologia Especializada
Contact:
Alberto Diniz-Filho, MD, PhD
Contact Email:
adinizfilho@gmail.com
https://nucleomg.com.br/
Category:
Screening event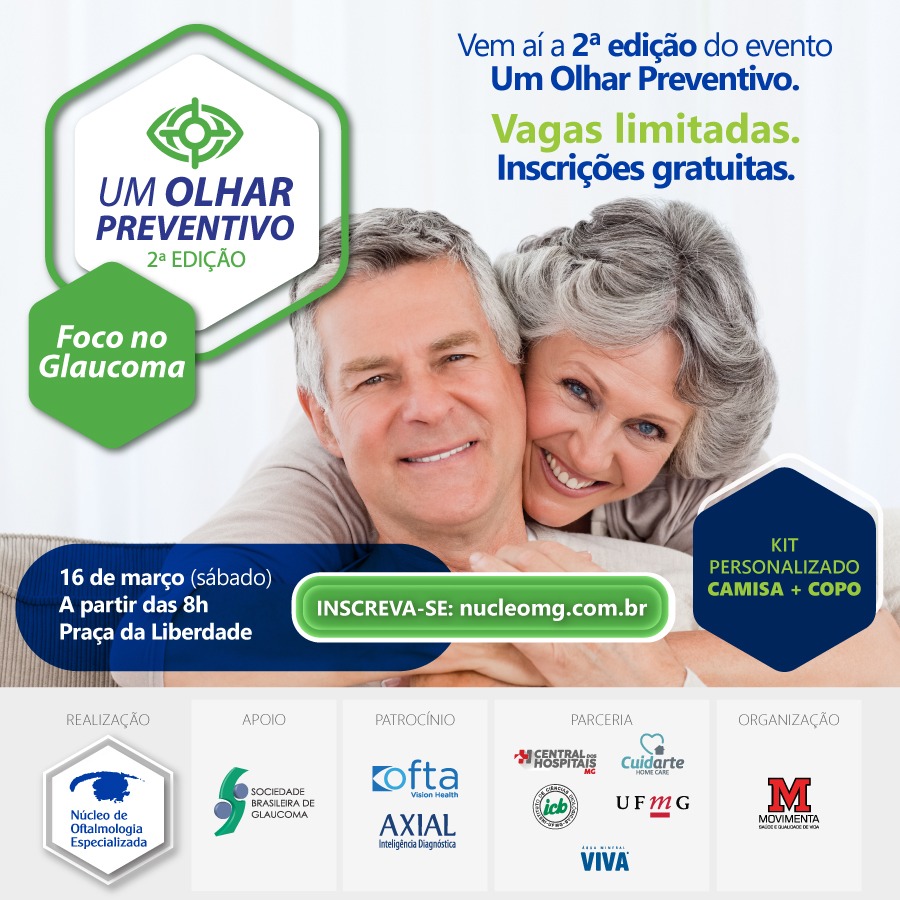 ---
When?
16/03/2019
8:00 am - 12:00 pm
iCal
---
Where?
Liberty Square
Praça da Liberdade s/n
Belo Horizonte
Minas Gerais
30140-010
Funcionários