FREE EYE SCREENING
The free screening program started with registration of participants in the early hours of the morning. A public education of participants on glaucoma – Causes, natural history, risk factors, treatment and management was done by an Ophthalmologist after which questions were taken. Participants had their visual acuities and intraocular pressures measured after which they were screened/examined by a doctor who made diagnosis after screening. Participants who were diagnosed as glaucoma cases and suspects were pulled together for counselling to ensure adequate follow up on their condition while Those who were glaucoma free were asked to repeat an eye screening in a years' time. Some glaucoma cases were given free drugs while suspected participants were to come during the week to run confirmatory investigations.
Organized by
PHILOMENA JOSEPH EYECARE FOUNDATION / THE EYE SPECIALISTS HOSPITAL ENUGU, NIGERIA
Contact:
DR NKIRU KZOR-AKARAIWE
Contact Email:
nakaraiwe@gmail.com
Category:
Screening event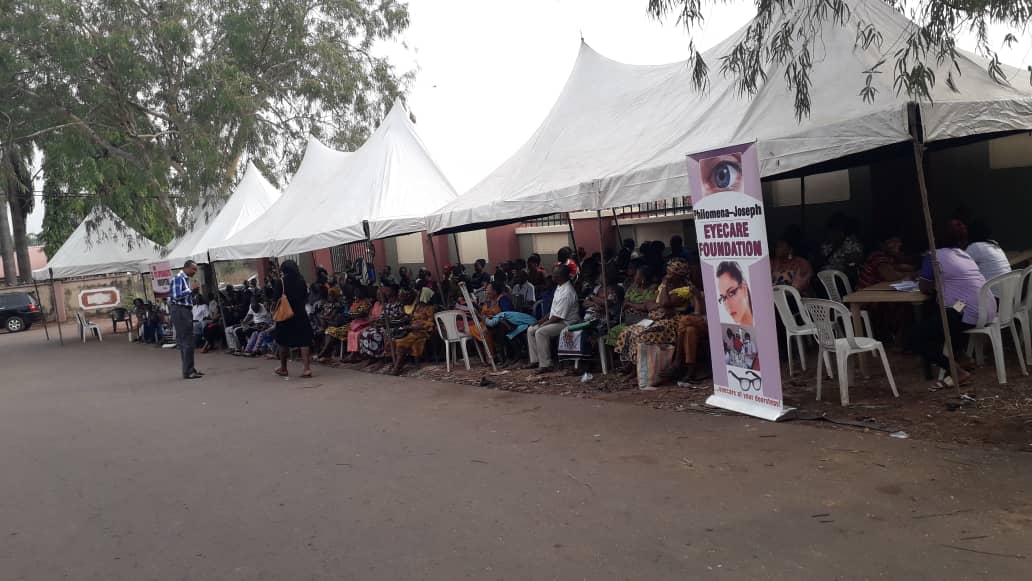 ---
When?
16/03/2019
All Day
iCal
---
Where?
THE EYE SPECIALISTS HOSPITAL
11 CHURCH VIEW GRA
ENUGU
ENUGU
400009
SOUTH EAST