Free coffee and glaucoma screening
Western Eye Hospital World Glaucoma Week 2019
Glaucoma Education Day
Did you know that glaucoma is the leading cause of irreversible blindness in the world?
This Thursday (14 March 2019) only, pop in for a free hot drink and biscuits and have your eye pressure and optical coherence tomography (OCT) checked to raise awareness about the importance of glaucoma testing.
Organized by
Contact:
Melanie Almonte
Contact Email:
melanie.almonte@nhs.net
Category:
Screening event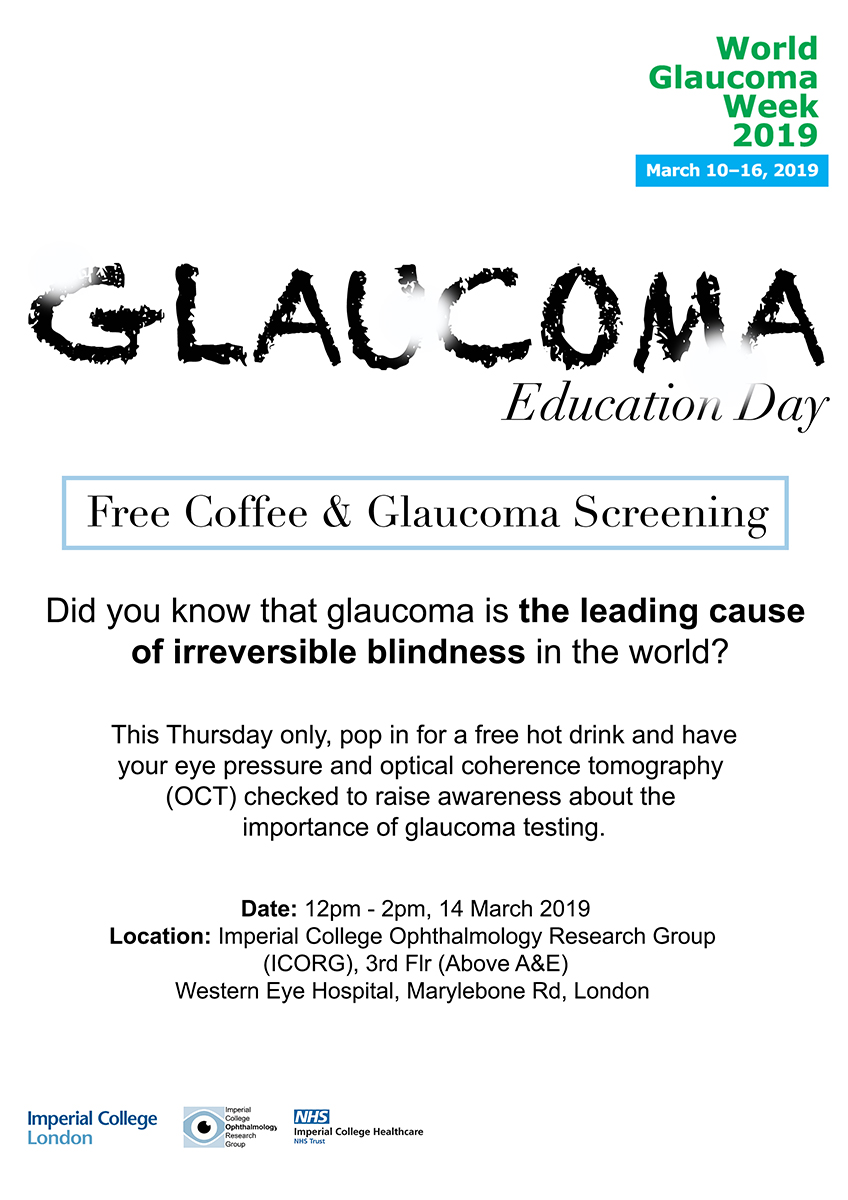 ---
When?
14/03/2019
12:00 pm - 2:00 pm
iCal
---
Where?
Imperial College Ophthalmology Research Group, 3rd Flr, Above A&E
Imperial College Ophthalmology Research Group Clinical Trials Unit, Western Eye Hospital, 153 - 173 Marylebone Road
London
England
NW1 5QH
England