World Glaucoma Week Awareness & Screening Program 2023
The Ministry of Public Health (MoPH), in collaboration with Hamad Medical Corporation (HMC) and Primary Health Care Corporation (PHCC), is celebrating World Glaucoma Week from March 12 to 18, under the theme "The World is Bright, Protect Your Sight".
Conducting community awareness activities held this year at Souq Waqif on March 17, including free eye examinations for the general public and spreading awareness messages about glaucoma by doctors from the Ophthalmology Department at HMC, the aim of this campaign is to educate community members about the disease, promote the tradition of routine eye examinations, and urge glaucoma patients to follow up periodically and adherence to treatment.
Organized by
Ministry of Public Health Qatar
Contact:
Mzoughi Khalfallah & Shadi Al Ashwal
Contact Email:
mkhalfallah@moph.gov.qa
https://www.moph.gov.qa/english/Pages/default.aspx
Category:
Screening event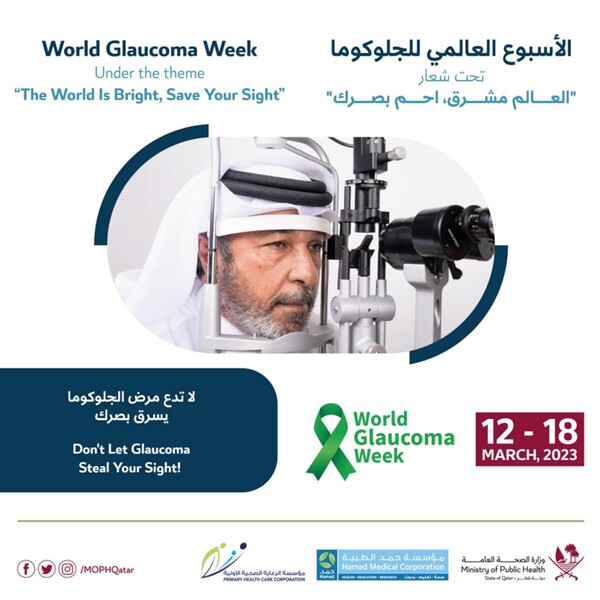 ---
When?
12/03/2023 - 18/03/2023
9:00 am - 3:00 pm
iCal
---
Where?
MOPH Qatar
Ministry of public health
Doha
Qatar
042
DOHA