TALLER DEL ABORDAJE CLÍNICO DE GLAUCOMA
The activity is intended to teach medical doctors how to refer any patient with glaucoma suspect to the ophthalmologist in order to get treatment.
Organized by
ELSY F SALDAÑA LIEVANO MD
Contact:
ELSY FABIOLA SALDAÑA LIEVANO
Contact Email:
efsl@hotmail.com
Category:
Public educational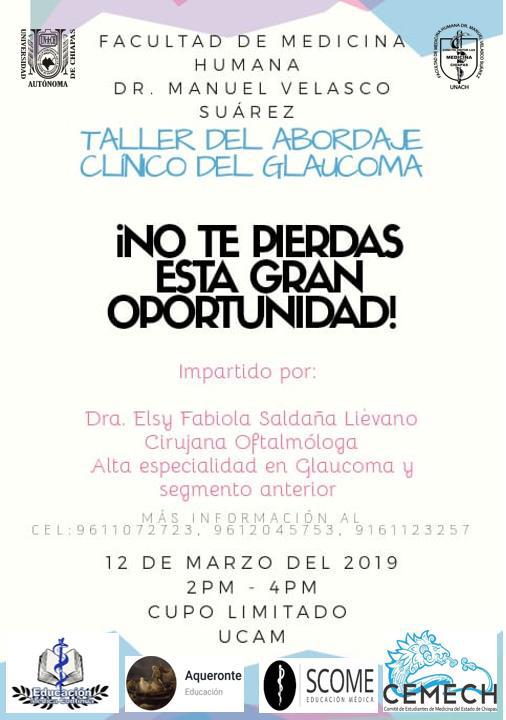 ---
When?
12/03/2019
2:00 pm - 4:00 pm
iCal
---
Where?
CENTRO MEDICO DR. GILBERTO GOMEZ MAZA
Blvd. Lic Salomon Gonzalez Blanco s/n, Patria Nueva
TUXTLA GUTIERREZ
CHIAPAS
29000
CHIAPAS