Increase Awareness Via Social Media
Dr Alan Mendelsohn is leading the charge to raise awareness about glaucoma.
Glaucoma affects a large percentage of the population, especially the elderly but yet many are unaware of it until it's too late.
It is critical to raise awareness of it so people can do something about it when the glaucoma is at a significantly less advanced stage.
Join him by tweeting and retweeting content during this week aimed at increasing glaucoma awareness.
Organized by
Contact:
Dr Alan Mendelsohn
Contact Email:
dralanmendelsohn@Gmail.com
https://twitter.com/myeyesurgeons
Category:
Media coverage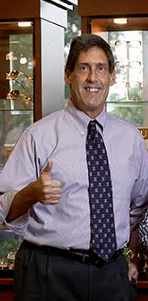 ---
When?
11/03/2018 - 17/03/2018
All Day
iCal