Free Glaucoma Screening
1. Free Glaucoma Screening in more than 80 hospitals and eye clinics.
2. Free or 25 to 50% discount on the investigations on Glaucoma
3. Colorful Rally with banner, placard and festoons on the street
4. Discussion meeting on WGW at different institution
5. Talk shows at the Radio and TV channels
6. Press Conference in presence of Glaucoma patients, Glaucoma doctors, High officials of the country like Ministers, Celebrity and Journalists from the electronic media and print media.
Organized by
Bangladesh Glaucoma Society
Contact:
Dr. Md. Nazrul Islam
Contact Email:
nazrul.islam@hotmail.com
www.profnazrul.com
Category:
Screening event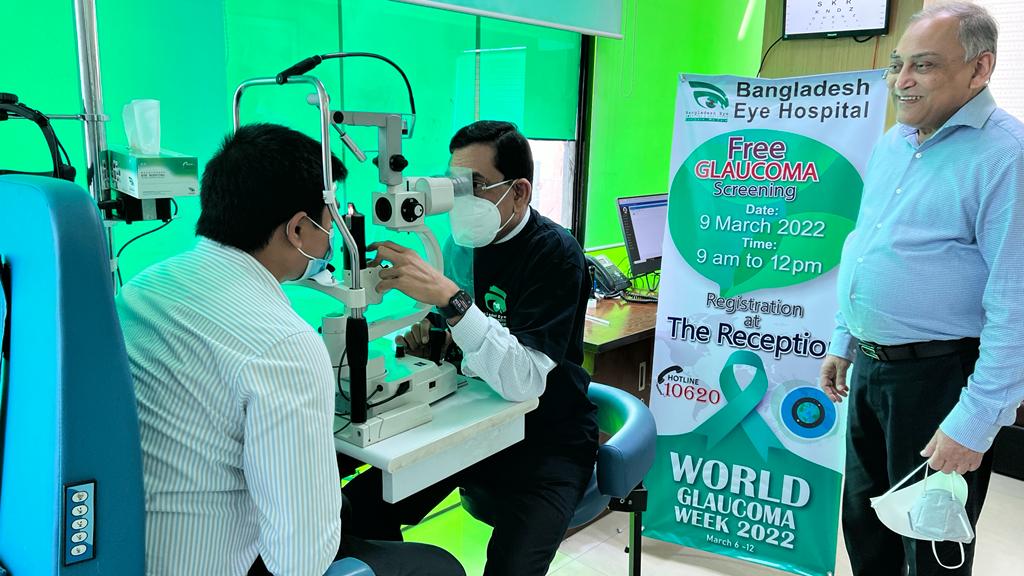 ---
When?
09/03/2022
8:00 am - 8:00 pm
iCal
---
Where?
Bangladesh
Bangladesh Eye Hospital & Institute
Dhaka
1209