Free Glaucoma Screening
Glaucoma is a silent thief of sight. If you have a first-degree relative who has lost their vision to glaucoma or has been diagnosed with glaucoma or you are an African over the age of 40 then you should get screened.
Let's beat invisible glaucoma!! Go have your eyes tested.
Visit our facility for free glaucoma screening as we mark world glaucoma week.
Organized by
Pearlmine Eyecare Center
Contact:
Joy Adomokhai
Contact Email:
Info@pearlmineeyecare.com
pearlmineeyecare.com
Category:
Screening event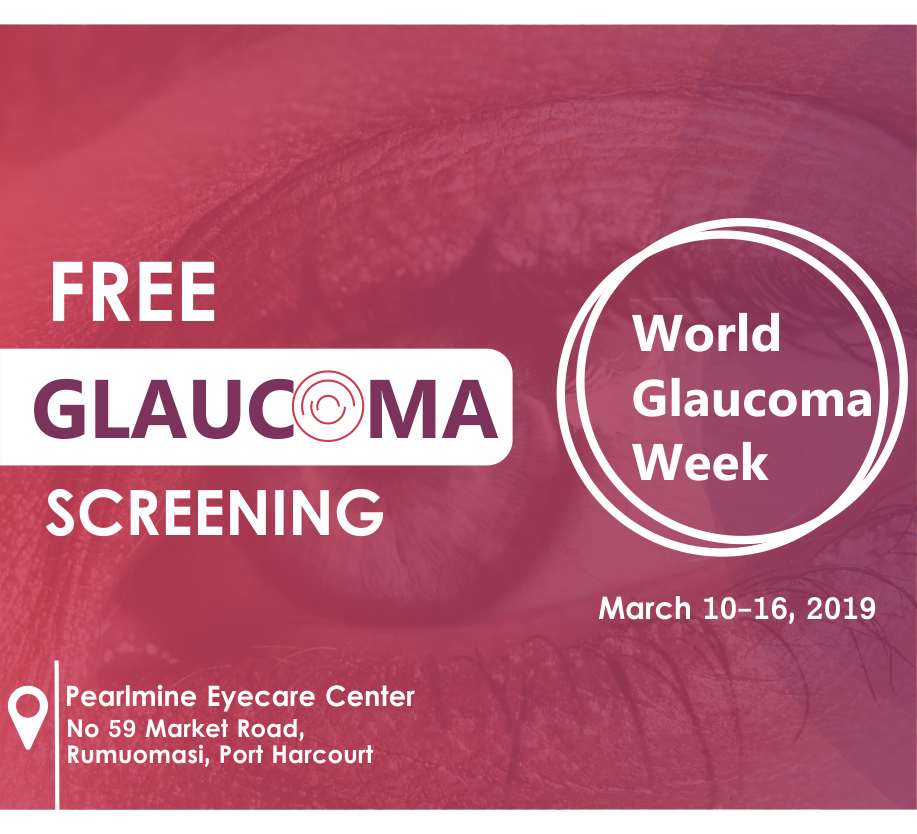 ---
When?
11/03/2019 - 16/03/2019
9:00 am - 5:00 pm
iCal
---
Where?
Pearlmine Eyecare Center
59 Market Road Rumuomasi Port Harcourt
Port Harcourt
Rivers