Free Eye Pressure (IOP) measurements
When was the last time you checked your intraocular eye pressure (IOP)?
We encourage everyone after the age of 40 to check your IOP yearly, especially if you have a family history of Glaucoma.
Other activities during MARCH – GLAUCOMA AWARENESS MONTH at Latvian American Eye Center include:
1.March 2021, Free IOP measurements at one of our branches "Redzes ekselences centrs" located at shopping mall "Domina Shopping" Ieriķu Street 3, Riga
Please book your visit in advance +371 29436344
2.March 2021, Special price for iCare® HOME tonometer rent:
iCare® HOME tonometer is designed for home use for Glaucoma Patients or suspects, who need regular IOP monitoring by Ophthalmologists recommendation.
iCare® HOME enables IOP monitoring anywhere and anytime, and it is one of the first methods for 24h IOP monitoring outside the clinic
3 days EUR 32.00 (before EUR 40.00)
7 days EUR 57.60 (before 72.00)
Disposable tips included in the price.
Organized by
Latvian American Eye Center Ltd
Contact:
Elvita Rekena
Contact Email:
elvita@laac.lv
https://www.laac.lv/en/about-us https://manaredze.lv/
Category:
Screening event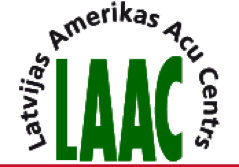 ---
When?
08/03/2021 - 31/03/2021
All Day
iCal
---
Where?
Latvian American Eye Center Ltd
A. Deglava Street 12A
Riga
Latvia
LV-1009