Counseling Event
In honor of World Glaucoma Week 2019, the Ophthalmology Department of Diponegoro University held a series of activities, including counseling to surrounding community, providing information and consultation session through a radio broadcast, and free examinations and education to the general public on the upcoming Car Free Day event on March 24th, 2019.
The counseling was held at Dr. Kariadi Hospital on March 12th, 2019. Within the counseling were information to help people be more aware of what Glaucoma is, what the signs and symptoms are, and what type of treatments are available. With the amount of information given, we expect that people would be more vigilant of the early symptoms of Glaucoma. Hoping they would come for an earlier check-up and prevent further damage. Through these series of events we hope that blindness due to Glaucoma can be reduced.
Organized by
Ophthalmology Department of Diponegoro University
Contact:
Devina Permatasari
Contact Email:
devinapermatasari89@gmail.com
Category:
Public educational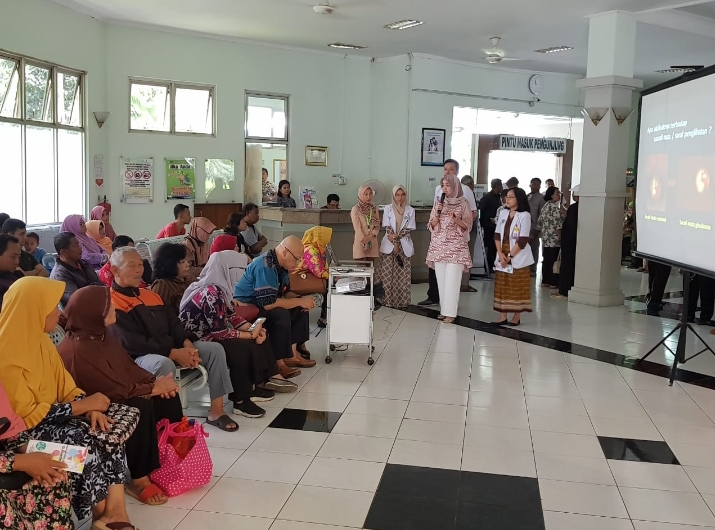 ---
When?
12/03/2019
10:00 am - 11:00 am
iCal
---
Where?
Dr. Kariadi Hospital
Jl. DR. Sutomo No. 16
Semarang
Indonesia
50244
Central Java