CAMPAÑA DE DETECCIÓN OPORTUNA DE GLAUCOMA 2020
During the World Glaucoma Week on March 11 and 12, 2020, patients where scheduled to attend  Dr. Daniel Jauregui's private office.
Inclusion criteria:
-Patients older than 50 years old, family history with glaucoma, myopia +5, hypertension
Actions:
-Measurement of intraocular pressure, optic nerve head slit lamp evaluation
Organized by
VICARE Instituto Oftalmológico
Contact:
Dr. Gerardo Daniel Jauregui García
Contact Email:
consulta@doctorjauregui.com
Category:
Screening event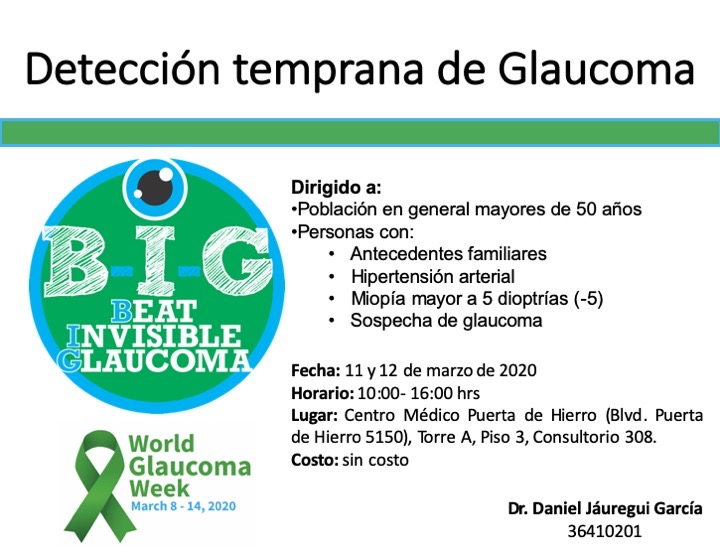 ---
When?
11/03/2020 - 12/03/2020
10:00 am - 4:00 pm
iCal
---
Where?
VICARE
Blvd. Puerta de Hierro 5150, consultorio 308A
Zapopan
Jalisco
45116