World Glaucoma week – awareness activities
Dear Sir,
Glaucoma awareness activities observed in our hospital " INDIRA GANDHI EYE HOSPITAL AND RESEARCH CENTRE, LUCKNOW, UTTAR PRADESH, INDIA during world glaucoma week from 8 – 14 March 2020 are following:
1) Rangoli display.
2) Poster competition by optometrist intern.
3) Presentation to patients along with interaction with them on glaucoma awareness.
4) Wore glaucoma awareness T-shirt by all our hospital staffs.
5) Distributed glaucoma pamphlets to patients.
6) Radio program on awareness.
7) Screened patients for glaucoma.
Kindly find the attached photographs.
Regards,
Team Glaucoma, IGEHRC, Lucknow
Dr. Shakun Gupta, Senior Consultant & head of glaucoma department
Dr. Shweta Tripathi, Senior Consultant
Dr.Lubna, fellow
Organized by
Indira Gandhi Eye Hospital and Research Centre, Lucknow, UP, India
Contact:
Dr. SHAKUN GUPTA
Contact Email:
drshakunsnc@rediffmail.com
www.igehrc.org
Category:
Public educational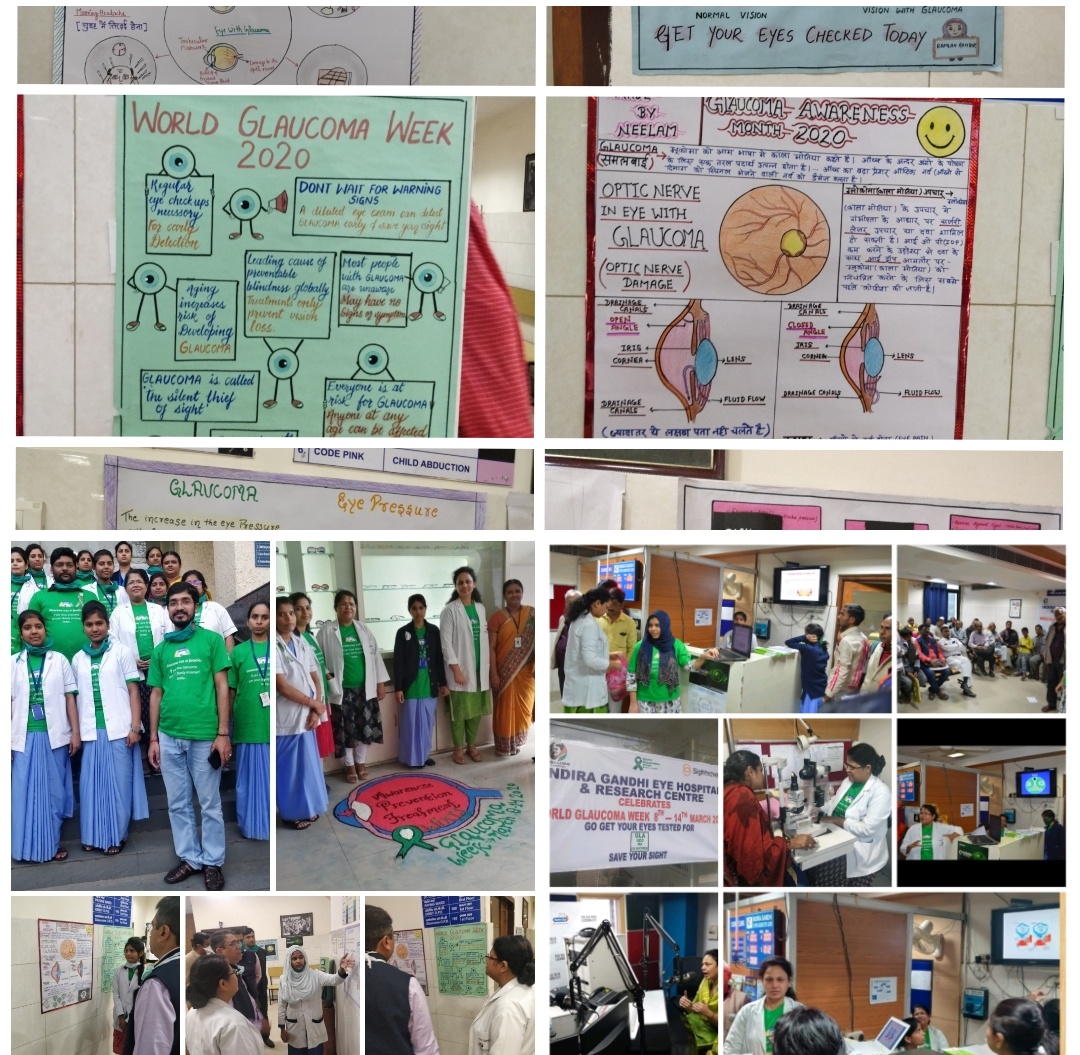 ---
When?
08/03/2020 - 14/03/2020
All Day
iCal
---
Where?
INDIRA GANDHI EYE HOSPITAL AND RESEARCH CENTRE, LUCKNOW, UTTAR PRADESH, INDIA
1 B.N Road, Qaiserbagh
Lucknow
Uttar Pradesh
226001
Hospital