World Glaucoma Week 2020
World Glaucoma Week 2020
During the Glaucoma Week 2020 The Rotterdam Eye Hospital will organize meetings for glaucoma patients and everybody who is interested in glaucoma. There are lectures by an ophthalmologist, by optometrists and by nurses about the diagnosis and treatment of glaucoma, the implications for daily life of the diagnosis glaucoma, the importance of adherence to medical therapy and how eye drops can be effectively applied. The Royal Eye Association Visio will discuss other practical and psychosocial issues. During all lectures questions can be raised.
Organized by
Contact:
Betty van Bodegom
Contact Email:
b.vanbodegom@oogziekenhuis.nl
www.oogziekenhuis.nl/glaucoomweek
Category:
Media coverage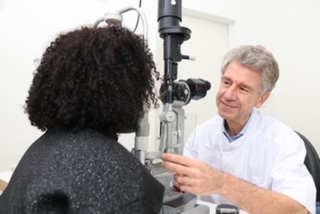 ---
When?
10/03/2020 - 13/03/2020
All Day
iCal
---
Where?
Het Oogziekenhuis Rotterdam
Schiedamsevest 180
Rotterdam
3011 BH