World Glaucoma Week 2018 UAE – For Zayed, We Walk to Prevent Glaucoma

The Emirates Medical Association – Society of Ophthalmology, in its continuous effort to contribute to the social development of UAE communities, organized an educational campaign entitled the World Glaucoma Week UAE 2018 – For Zayed, We Walk to Prevent Glaucoma., in solidarity with the global community aiming to raise awareness about Glaucoma, the leading cause of irreversible blindness in the world.
In commemoration of the 100-year anniversary of the birth of our founding father, Sheikh Zayed bin Sultan Al Nahyan. We honour the late Sheikh's extraordinary life and his core beliefs, interests causes and qualities that have served as the cornerstoneof our nations growth and development.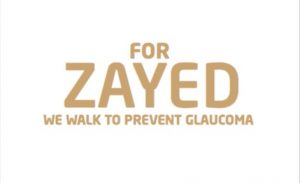 Organized by
Emirates Society of Ophthalmology
Contact:
Omnia Hamam
Contact Email:
omnia.hamam@gmail.com
Category:
Awareness
---
When?
10/03/2018 - 17/03/2018
All Day
iCal
---
Where?
Yas Marina Circuit Abu Dhabi
Abu Dhabi
Abu Dhabi