WGW 2020: Light Up!
This year we set up the WGW education to raise the awareness by giving lecture about glaucoma and newly introducing a kind of standard glaucoma surgeries (deep sclerectomy) which is rarely performed in our country to the public on Sat, Mar 7, 2020.
For this special event, we've designed a unique badge as usual with the theme "WGW 2020: Light Up!". It comes in light blue shade, differently from the previous ones. After we welcomed people to our country last year. This year our badge represents many famous signatures of Thai culture that we proudly recommend. Please come join us!
Organized by
Dr. Nuttamon Srisamran and Ophthalmology Department, Phyathai 1 Hospital
Contact:
Nuttamon Srisamran, MD
Contact Email:
snuttamon@yahoo.com
https://www.phyathai.com/aboutus_detail/1
Category:
Public educational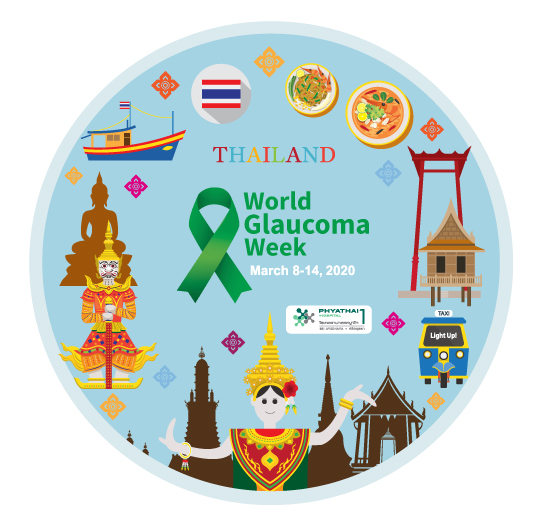 ---
When?
07/03/2020
9:00 am - 11:30 am
iCal
---
Where?
Phyathai 1 Hospital
364/1 Sri Ayuthaya Road, Phayathai, Ratchathewi
Bangkok