WEBINAR FOR PATIENTS IN SPANISH
This webinar, "Living with glaucoma," is specially designed for glaucoma patients and their families. It was moderated by a well-known journalist of one of the most important Ecuadorian television stations in the community's representation. The panel included two glaucoma specialists and two glaucoma patients.
OBJECTIVES:
• Provide information that will allow a greater understanding of this disease.
• Offer an opportunity to patients and their families to share their experiences, issues and ask the panel of experts any questions.
• Raise awareness about the need to assume a shared responsibility by both the doctors and the patients and the community to fight against preventable blindness due to glaucoma.
Organized by
Instituto de Oftalmología y Glaucoma Vásquez
Contact:
ANA MARIA VASQUEZ
Contact Email:
anavasquez@yahoo.com
https://anamariavasquez.com/video-completo-webinar-pacientes-wgw2021/
Category:
Media coverage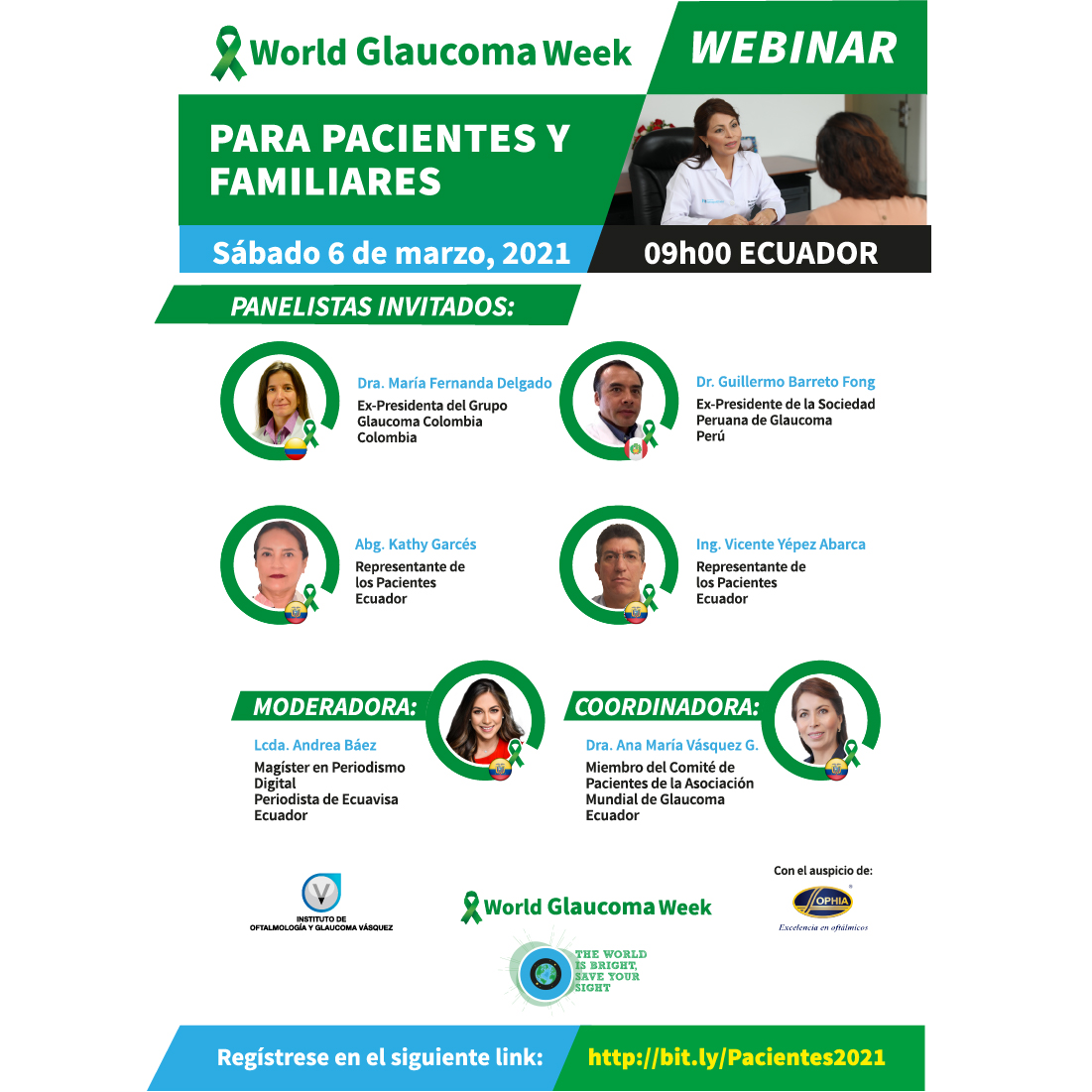 ---
When?
23/03/2021
All Day
iCal
---
Where?
Instituto de Oftalmología y Glaucoma Vásquez
SAN GABRIEL Y NICOLAS ARTETA, HOSPITAL METROPOLITANO
QUITO
ECUADOR
170137