TV PROGRAM-WHAT IS GLAUCOMA? THE IMPORTANCE OF ROUTINE EYE EXAMINATIONS, EARLY DIAGNOSIS AND TREATMENT
We talked about the importance of routine eye examinations for the diagnosis of glaucoma, which is a silent, progressive, blinding disease and does not give symptoms in the early stages. The risk factors, clinical tests, treatment choices, compliance and surgical options are discussed for one hour.
Organized by
BANU BOZKURT, SELCUK UNİVERSİTY DEPT. OF OPHTHALMOLOGY
Contact:
Banu Bozkurt
Contact Email:
drbanubozkurt@yahoo.com
https://www.youtube.com/watch?v=tGZGVhcZhyU
Category:
Media coverage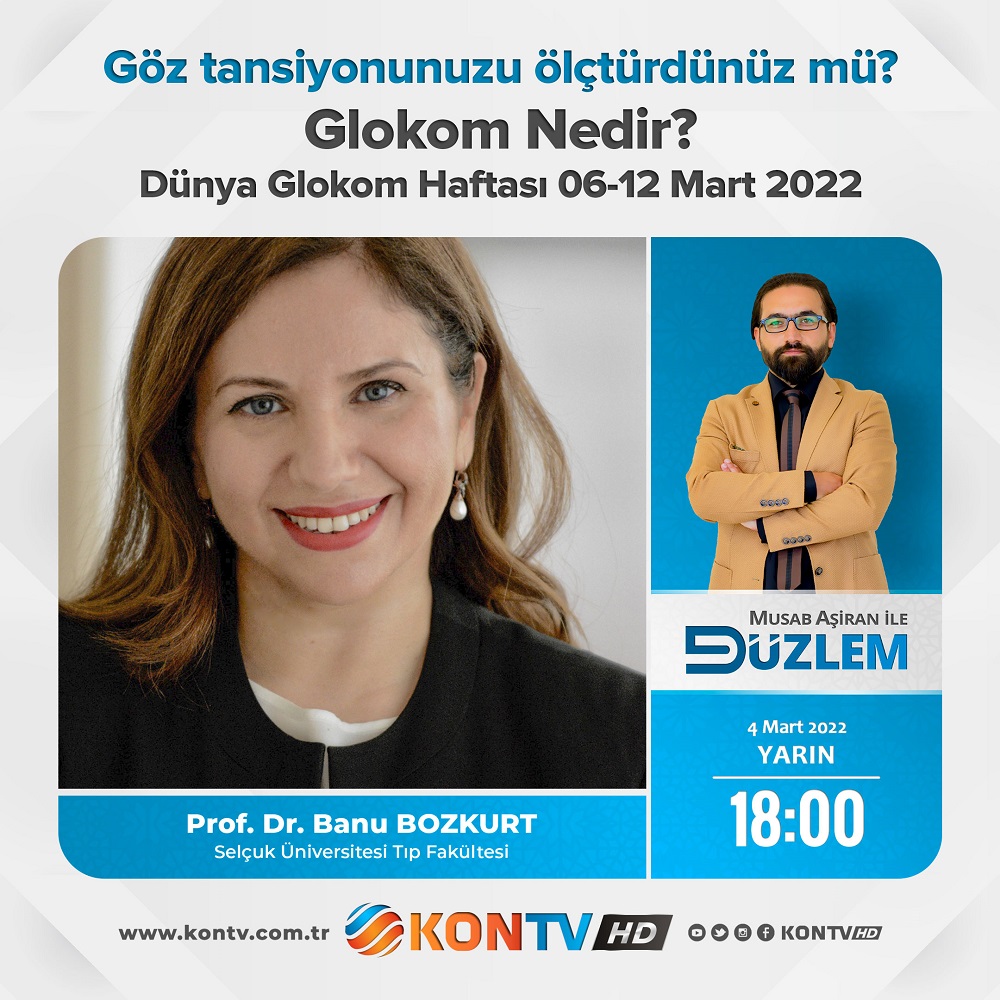 ---
When?
04/03/2022
6:00 pm - 7:00 pm
iCal
---
Where?
KONTV
Emirgazi Mh. Görsel Sk. No:1 Anmeg Plaza Karatay/KONYA
Konya
Turkey