TREAT YOUR EYES SAYS GLAUCOMA AUSTRALIA
Glaucoma Australia is launching a new campaign called 'Treat Your Eyes' to encourage all Australians to get an eye test during World Glaucoma Week [7-13 March 2021].
Iconic Aussie rock star and glaucoma patient Kirk Pengilly is once again fronting the campaign, aimed at generating greater awareness of the disease and mobilising Australians at risk to get their eyes tested to avoid irreversible damage or blindness.
Organized by
Glaucoma Australia
Contact:
Glaucoma Australia
Contact Email:
ceo@glaucoma.org.au
https://retailpharmacymagazine.com.au/treat-your-eyes-says-glaucoma-australia/
Category:
Media coverage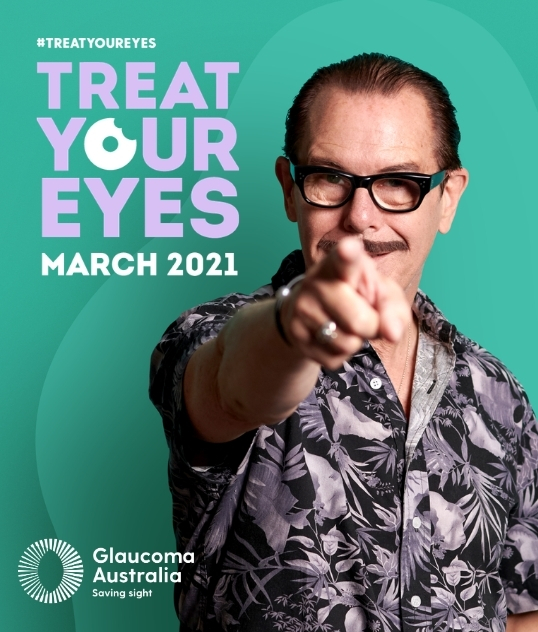 ---
When?
07/03/2021 - 12/03/2021
12:00 am - 11:45 pm
iCal
---
Where?
PO Box 6459 Yatala Qld 4207 Australia
PO Box 6459
Yatala
Qld
4207