ABRAG -Abertura Semana Mundial do Glaucoma – Exames de Prevenção do Glaucoma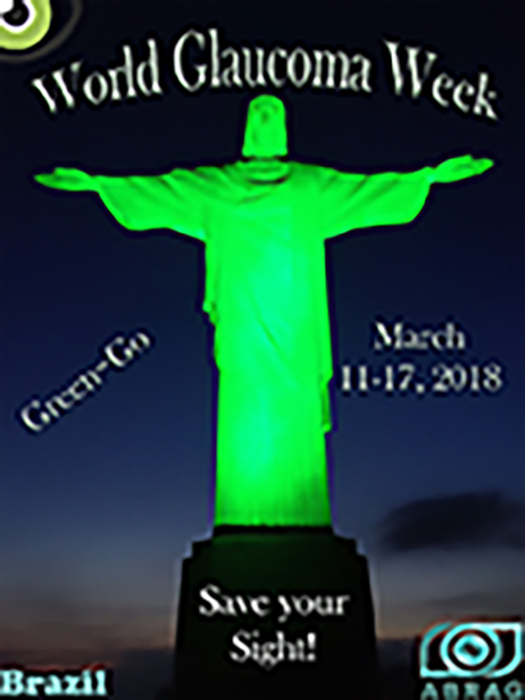 Realização de exames de prevenção ao Glaucoma – GRATUITOS.
Glaucoma causes progressive damage to the vision without any warning until the disease process is already at an advanced stage. And although the treatment is effective in controlling the disease, it cannot reverse damage already present. The earlier the diagnosis, the less damage it causes and the less chance of losing your vision. A series of activities during World Glaucoma Week globally alerts people to do eye exams (and optic nerve) regularly to detect glaucoma as early as possible, thus helping to preserve vision.
Why green colour for this campaign?
The word glaucoma originates from the ancient Greek word 'glaucos', meaning 'blue-green haze'. In Germany, they refer to glaucoma as "Gr"ü"ne Star" (Green Star) and in Japan it literally means "green intraocular morbidity." Green is also associated with progress, showing that the way to avoid blindness are open and depend on you a lot. Do your eye exam and fight the blindness caused by glaucoma!
Remo Susanna Jr
Professor and Head of Department of Ophthalmology
University of Sao Paulo