Semana Mundial del Glaucoma – Meeting Virtual Capítulo Peruano de Glaucoma
Online conference aimed to patients, where we give basic knowledge about Glaucoma: how to detect it, how to diagnose it and how to treat it.
There will be a staff of experts on Glaucoma having direct interaction with the patients and answering their questions one by one.
Organized by
Capítulo Peruano de Glaucoma
Contact:
Gustavo Aviles
Contact Email:
gustavoaviles68@hotmail.com
https://sociedadperuanadeoftalmologia.pe
Category:
Public educational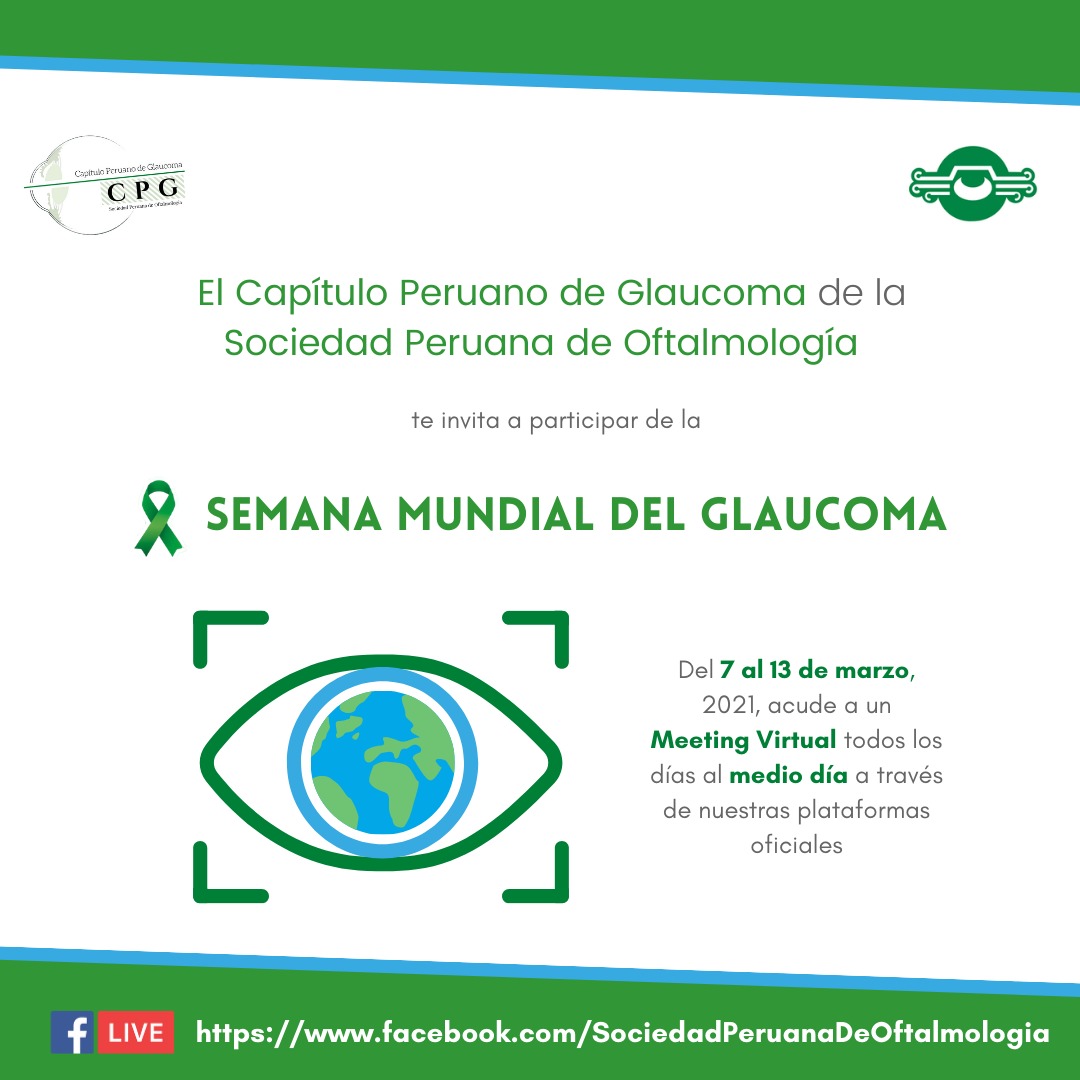 ---
When?
08/03/2021 - 15/03/2021
12:00 pm - 1:00 pm
iCal
---
Where?
Capitulo Peruano de Glaucoma
Parque luis felipe villaran 957 san isidro
Lima
Lima
15047
Lima