See what they don't see!
As a part of our World Glaucoma Week event activities, we organized various games with themes related to glaucoma and field of vision, for our ophthalmic and non-ophthalmic hospital staff.
One of the games involved the participants to walk across small obstacles on the floor, while viewing through a tube-like spectacle model that simulates tubular vision of advanced glaucoma.
Organized by
Appasamy Hospitals, Chennai
Contact:
Shajitha Parveen
Contact Email:
drsajida210@gmail.com
Category:
Sport activity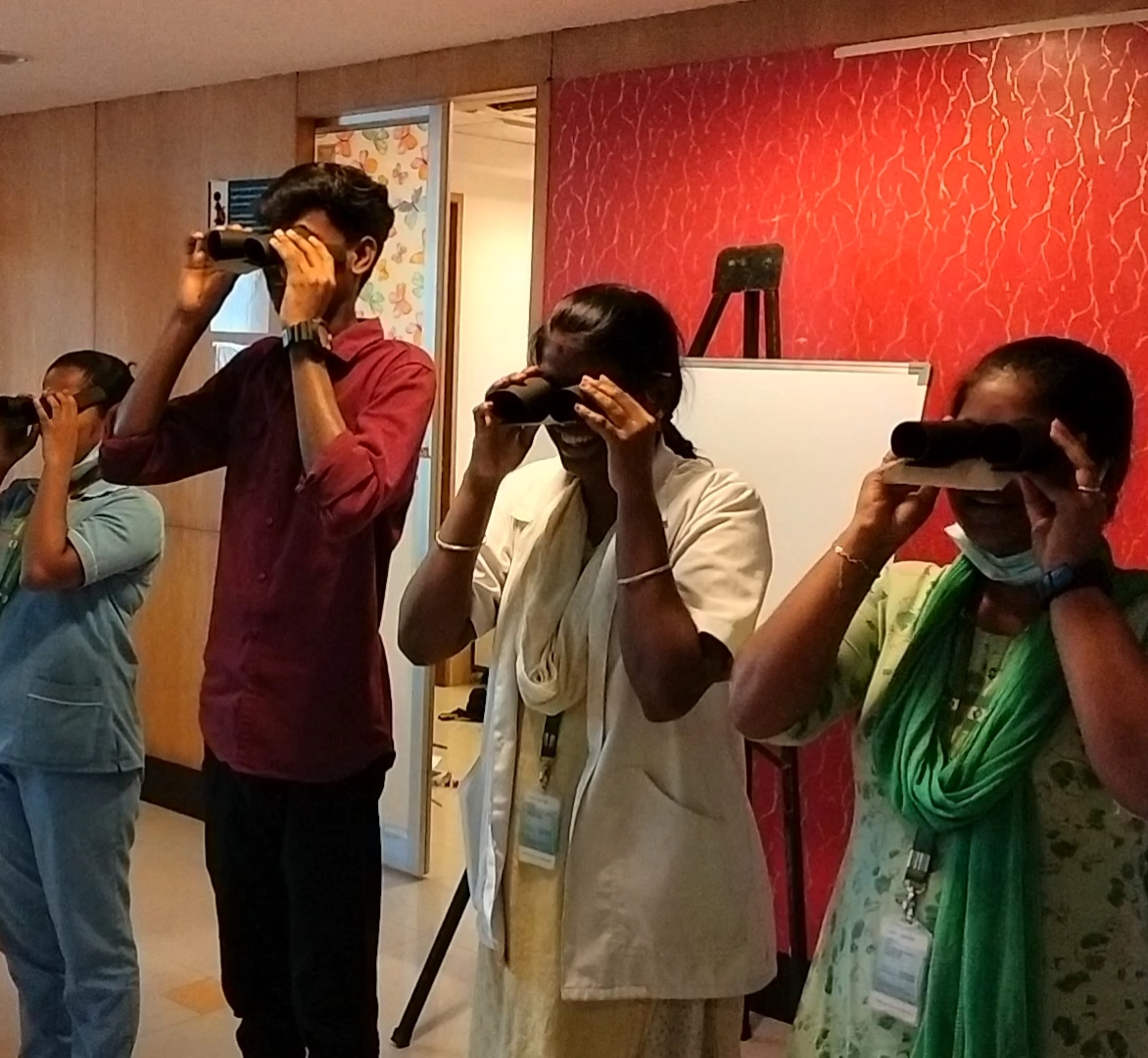 ---
When?
10/03/2023
3:30 pm - 5:00 pm
iCal
---
Where?
Appasamy Hospitals – Department of Ophthalmology
Appasamy Hospitals, Department of Ophthalmology, OP Block, SBI Officers Colony
Arumbakkam, Chennai
Tamil Nadu, India
600106