MEETING IN MEVLANA SQUARE AND PRESS RELEASE
In order to increase awareness in glaucoma, ophthalmologists, nurses, ophthalmic technicians, drug representatives and medical students will meet at Mevlana square and take a group photo with a giant poster of 2×14 meters. The slogan is "Glaucoma leads to irreversible vision loss. Get your eyes tested for glaucoma. Don't let glaucoma darken your life!". There will be local press and university press in the meeting and a short press release will be given about the importance of early diagnosis and treatment of glaucoma.
Organized by
BANU BOZKURT, SELCUK UNİVERSİTY DEPT. OF OPHTHALMOLOGY
Contact:
Banu Bozkurt
Contact Email:
drbanubozkurt@yahoo.com
https://tr.foursquare.com/v/mevlana-meydan%C4%B1/50ccf11ee4b0fb932c2fa05c
Category:
Media coverage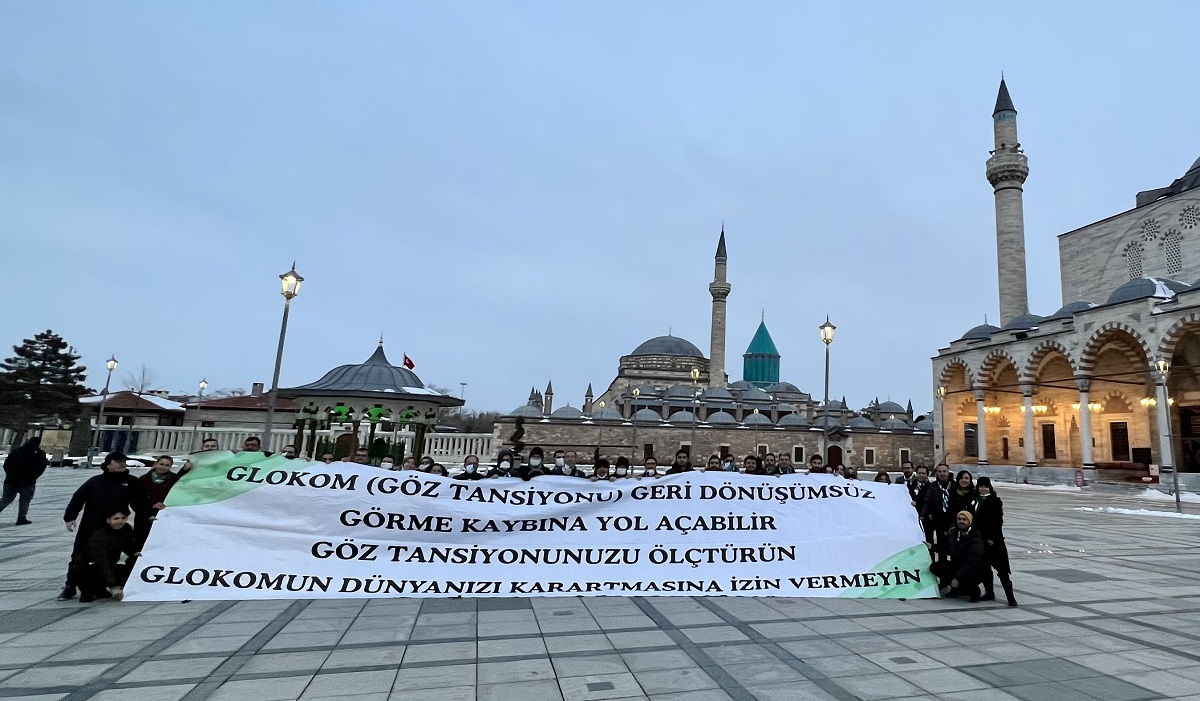 ---
When?
11/03/2022
7:00 pm - 7:45 pm
iCal
---
Where?
MEVLANA SQUARE
Aziziye, Selimiye Cami No:3, 42030 Karatay/Konya
Konya
42080