Gurugram Glaucoma Walk
Glaucoma awareness activity was organised by Gurugram Ophthalmological Society in collaboration of Indian Medical Association and Raahgiri (Program Organised by citizens of Gurugram for creating fitness & health awareness).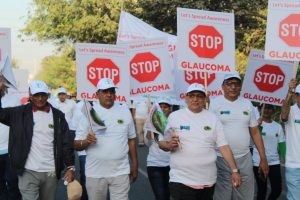 Gurugram Glaucoma Walk – >>> Marching!
Glaucoma Jingle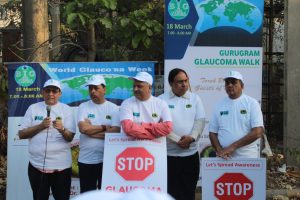 Awareness Lecture by Chief Guests
200 people gathered next to Galleria market, where lectures on Glaucoma awareness and "Glaucoma Jingle" was held in public to disseminate the useful educative information on this disease.
Following this the whole group marched with banners and placards carrying the message on Glaucoma awareness to lot of residential areas in the heart of Gurugram city. The activity involved participation from most ophthalmologists from the town along with senior physicians, Surgeons, medical fraternity and lot of Senior citizens who enthusiastically joined together to fight for this cause.
This Gurugram Glaucoma walk concluded next to Eye-Q Superspeciality Eye Hospitals where all the participants were felicitated and everyone vowed to spread awareness against GLAUCOMA.
Organized by
Gurugram Ophthalmological Society
Contact:
Team GOS
Contact Email:
gurgaonophthasociety@gmail.com
Category:
Public educational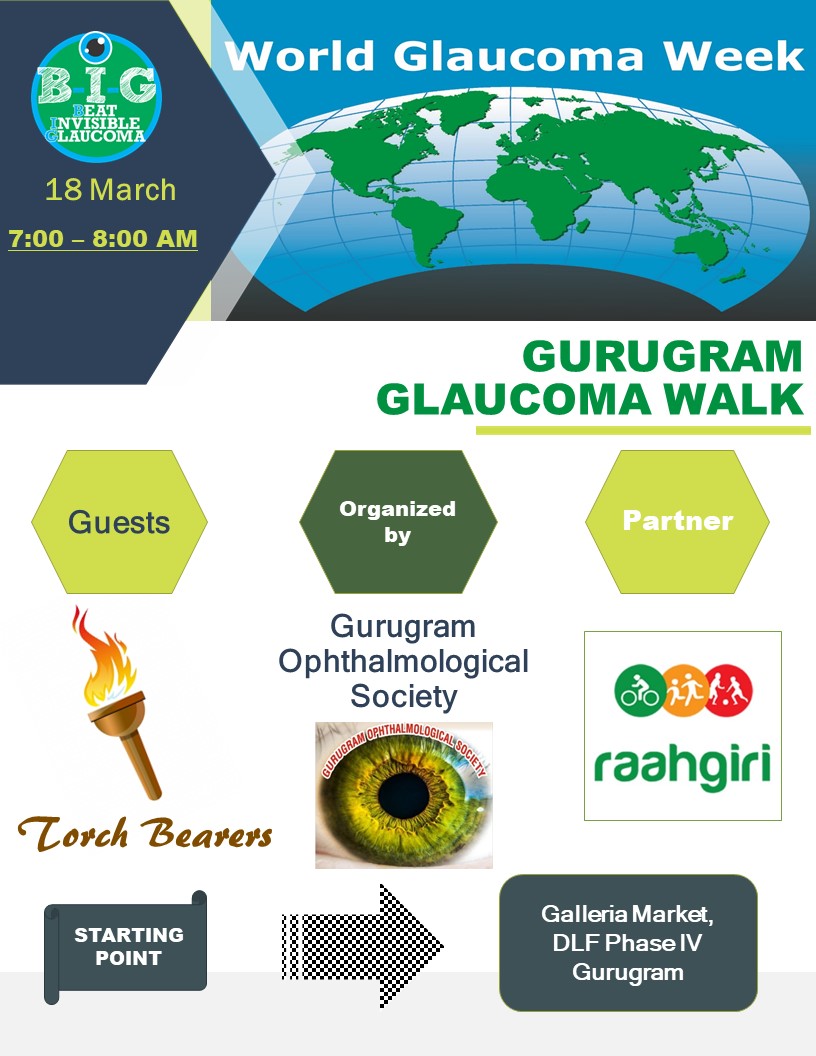 ---
When?
18/03/2018
7:00 am - 9:00 am
iCal
---
Where?
Galleria Market Gurugram
Hamilton Court Road, Gurugram
Gurugram
Haryana, India
122009
Haryana