GLAUCOMA WALKATHON
GOS woupd be hosting a GLAUCOMA WALKATHON at Leisure Valley Gurugram.
There would be lectures, Glaucoma Jingle and other activities to spread awareness on early detection of Glaucoma.
Organized by
Gurugram Ophthalmological Society
Contact:
Dr. Deependra Vikram Singh
Contact Email:
drdeependravsingh@gmail.com
Category:
Awareness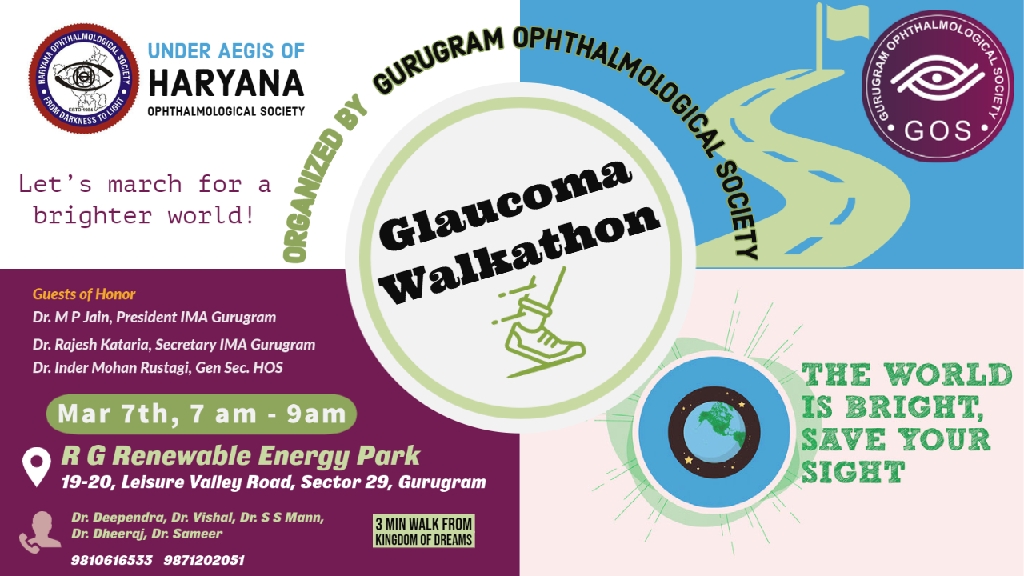 ---
When?
07/03/2021
7:00 am - 9:00 am
iCal
---
Where?
RGREP
19-20, Leisure Valley Road, Sector 29, Gurugram, Haryana 122002
Gurugram
Haryana, INDIA
122002
North