Glaucoma Awareness Walk Janakpur 2022
We organised a glaucoma awareness walk from Jyoti Eye Hospital premises to prestigious Janaki temple with a group of around 80 students from Ikra english School and Happyland Boarding School, janakpurdham. Playcards and flex print with glaucoma awareness related materials were displayed during the event. A facebook live event was done with a message from Jyoti Eye Hospital staffs about the Glaucoma awareness.
Organized by
Jyoti Eye Hospital, Janakpurdham
Contact:
Dr Sabin Sahu
Contact Email:
sabinsahu@gmail.com
https://www.facebook.com/drsabinsahu/videos/991930265066880
Category:
Public educational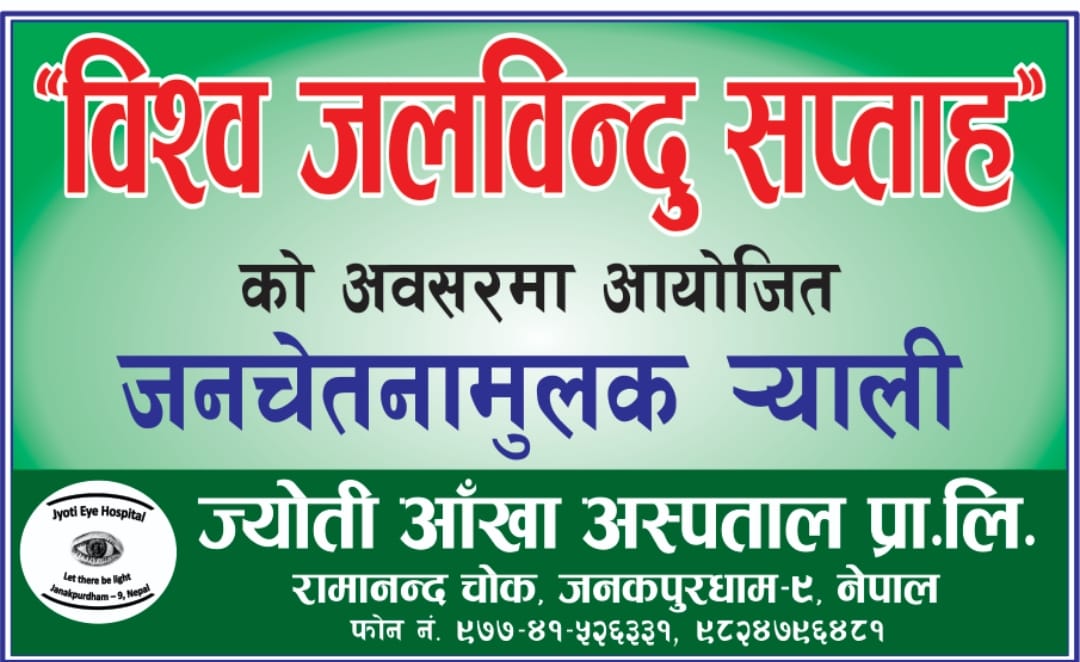 ---
When?
11/03/2022
9:30 am - 11:30 am
iCal
---
Where?
Jyoti Eye Hospital, Janakpurdham
Ramanand chowk
Janakpurdham
Madesh Pradesh, Nepal
000977
Madesh Province