Glaucoma awareness walk
Sarojini Devi Eye hospital conducted Glaucoma Awareness walk released information material on Glaucoma.
Event was attended by Honourable Governor and Health Minister Telangana state and 800 members took active participation . CME on Glaucoma was organised as a part of this event.
Organized by
Superintendent,Sarojini Devi Eye Hospital Hyderabad
Contact:
Superna
Contact Email:
drsuperna95@gmail.com
Category:
Media coverage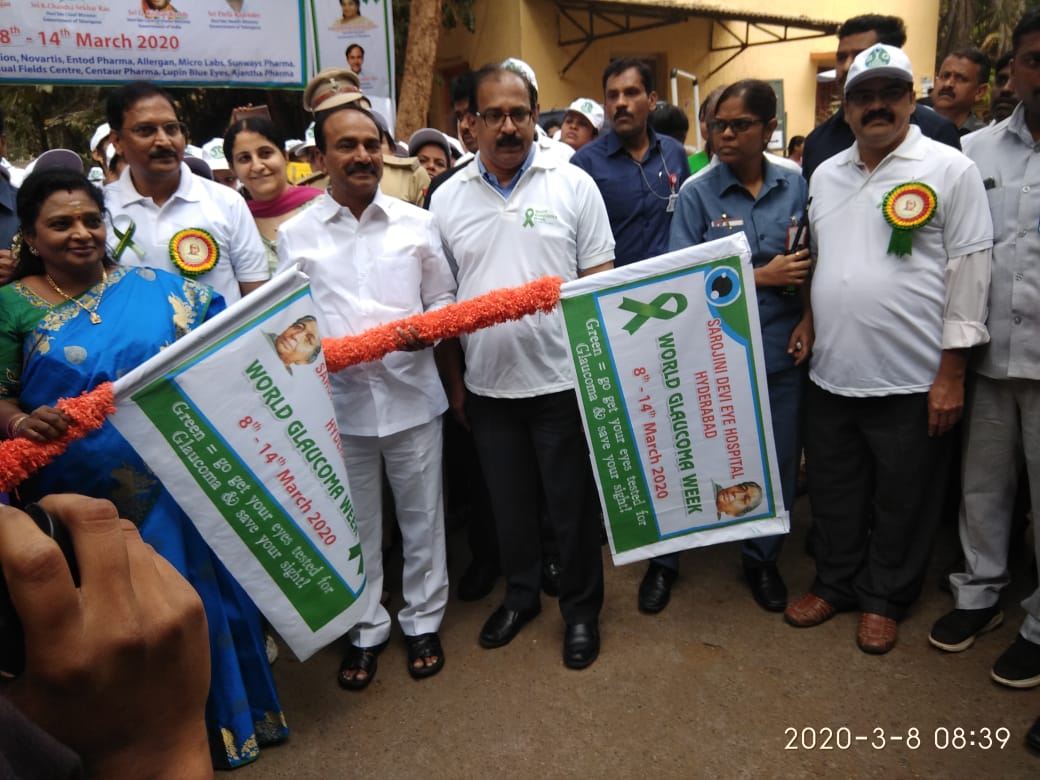 ---
When?
08/03/2020 - 14/03/2020
12:00 am
iCal
---
Where?
Sarojini Devi eye hospital
Sarojini Devi eye hospital
Hyderabad
Telangana
500028