Glaucoma Awareness Walk 10/03/2021 – Appasamy Hospitals, Chennai
As a part of the World Glaucoma Week activities, Appasamy Hospitals organized for a free glaucoma screening camp in the hospital premises from 8th March to 13th March, 2021. Patients visiting the OPD were screened for glaucoma and educated about the need for screening in the high risk group.
An awareness walk was also organized and was successfully held on 10th March, 2021.
Glaucoma related information and contents were shared on social media throughout the week in order to reach a greater number of people to spread the awareness.
Organized by
Appasamy Hospitals
Contact:
Shajitha Parveen
Contact Email:
drsajida210@gmail.com
http://appasamyhospitals.com/
Category:
Sport activity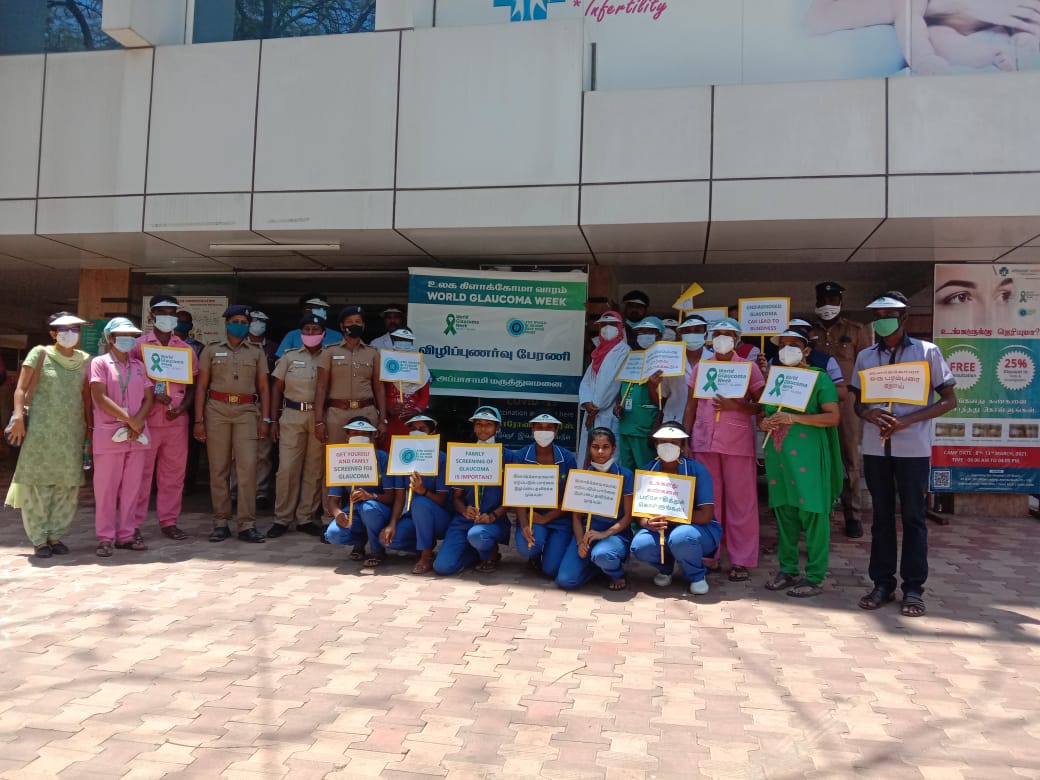 ---
When?
10/03/2021
12:00 pm - 1:00 pm
iCal
---
Where?
Appasamy Hospitals – Department of Ophthalmology
Appasamy Hospitals, Department of Ophthalmology, OP Block, SBI Officers Colony
Arumbakkam, Chennai
Tamil Nadu, India
600106