#FreeGlaucomaTherapyforLife Campaign – An Entod Initiative
Leading Ophthalmic Pharma Giant Entod Pharmaceuticals will be launching #FreeGlaucomaTherapyforLife campaign during the World Glaucoma Week 2021 to be held on March 7th-13th, 2021. This campaign is supported by World Glaucoma Association.
As part of this campaign, Entod will commit to financially support 250 needy patients around the world with their glaucoma medicines for LIFE.
Through this campaign, we aims not just to support those who are unable to afford their regular glaucoma medicines but also raise the awareness of glaucoma which is one of the leading causes of blindness in India & the world.
This campaign will help to emphasize the importance of early diagnosis, regular eye check ups after 40 years of age and strictly complying to prescribed glaucoma eye drops to the public at large.
Organized by
Entod Pharmaceuticals
Contact:
Mr. Alpesh Chauhan
Contact Email:
info@entodpharma.com
https://entodpharma.com/
Category:
Awareness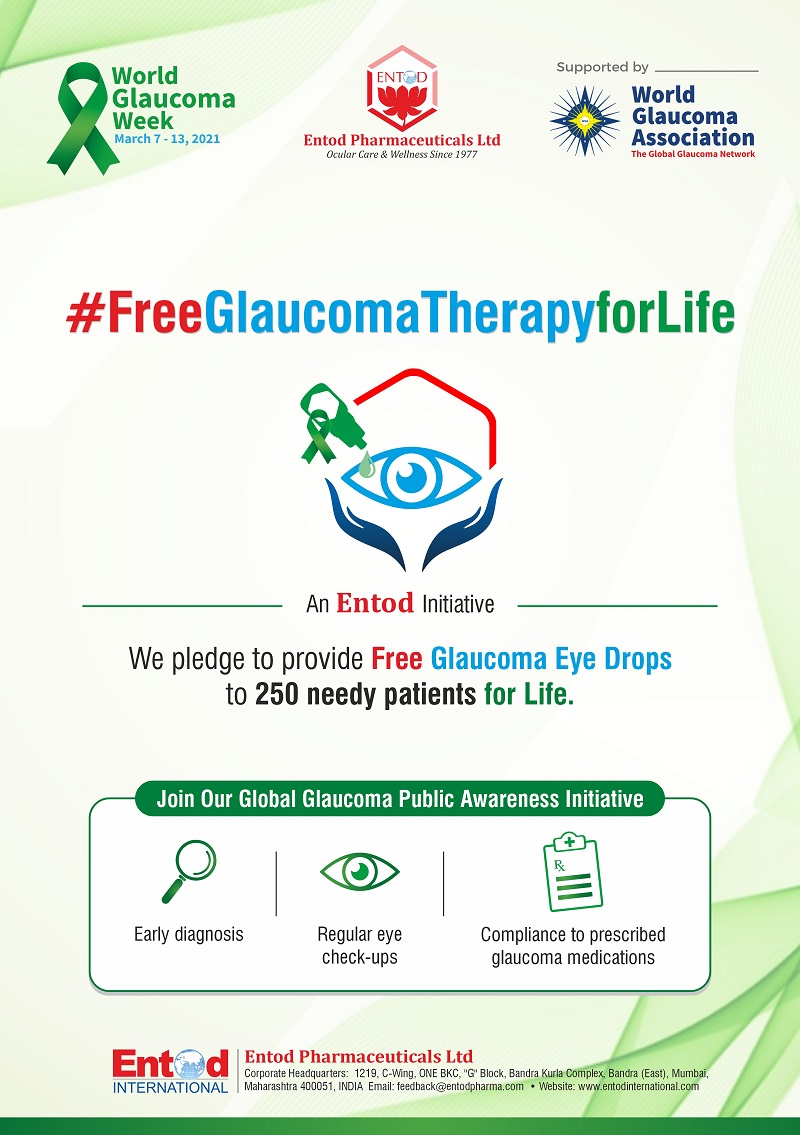 ---
When?
07/03/2021 - 31/12/2021
All Day
iCal
---
Where?
ENTOD PHARMACEUTICALS
Entod Corporate Headquarters, Office 1219, C-Wing, ONE BKC (G Block), BKC, Bandra East,
Mumbai
Maharashtra, INDIA
400051
Asia