free monthly information sessions on glaucoma
The McGill Glaucoma Information Centre of the Jewish general hospital in Montreal offers free, 2 hours information sessions on glaucoma open to patients, family and the general public
Every month an ophthalmic technician explains how the eyes work, how glaucoma is detected and the different tests. A nurse discusses medications and shows how to use them effectively. If a participant has problems using their medications, the nurse will tutor that person. At the end of the session, a doctor will answer all the questions. Sessions are held in French or English.
We address the different barriers to medical observance such as memory problems and motility. Our goal is to change the patient from passive care receiver to a proactive part of the treatment team. We want to empower our patients.
We are also involved in public education, awareness programs, have developed an educational DVD (Accessible through our website in French, English and Creole) We supply community newspapers with articles in different languages and more
Organized by
Contact:
Marc Renaud, project manager, speaker
Contact Email:
glaucomaed@yahoo.ca
jgh.ca/glaucoma
Category:
Public educational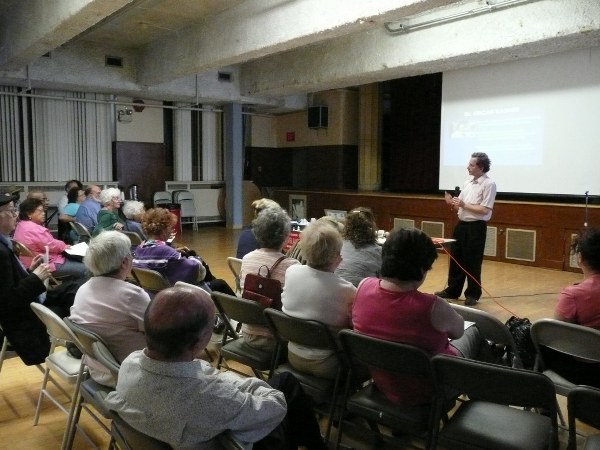 ---
When?
01/01/2015 - 23/12/2015
4:00 pm - 6:00 pm
iCal
---
Where?
Jewish general hospital, Montreal
377 Côte Ste-Catherine Road
Montreal
Canada