Film Screening: Glances of Closed Eyes
'I fell in love at first sound…'
Come join us for a popcorn film night at Western Eye Hospital, 3rd Floor Post-Graduate Centre. We will be screening an award-winning short documentary, Pogledi zatvorenih očiju (Glances of Closed Eyes), 2015 dir. Dora Filipovic.
The film tells a story about the blind and visually impaired people who introduce us to their way of life aided by sound and their reflections on the phenomenon of sound.
All staff and members of the public are welcome.
We hope to see you there!
Organized by
Contact:
Melanie Almonte
Contact Email:
melanie.almonte@nhs.net
Category:
Public educational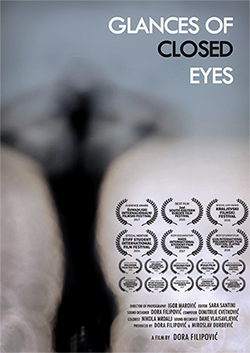 ---
When?
14/03/2018
5:15 pm - 5:45 pm
iCal
---
Where?
Western Eye Hospital
Marylebone Street
London
NW1 5QH