Awareness campaign of Turkish Ophthalmology Association Konya-Antalya Branch and Glaucoma Society
Our goal was to increase awareness of glaucoma and encourage people to go and get tested their eyes. Posters prepared by Turkish Ophthalmology Association Glaucoma Society are posted at tram and bus stops in Konya and Antalya Cities in collaboration with the metropolitan municipalities. We also hung these posters in the walls of university hospitals, public city hospitals and private clinics in Konya, Antalya, Isparta and Afyon cities and distributed hundreds of brochures including information about glaucoma. We are thankful to Konya and Antalya Metropolitan Municipalities for giving support to our glaucoma awareness campaign and printing and posting the posters in the city for free.
Organized by
TURKISH OPHTHALMOLOGY ASSOCIATION, KONYA-ANTALYA REGIONAL BRANCH
Contact:
YASAR DURANOGLU
Contact Email:
yduranoglu@hotmail.com
Category:
Awareness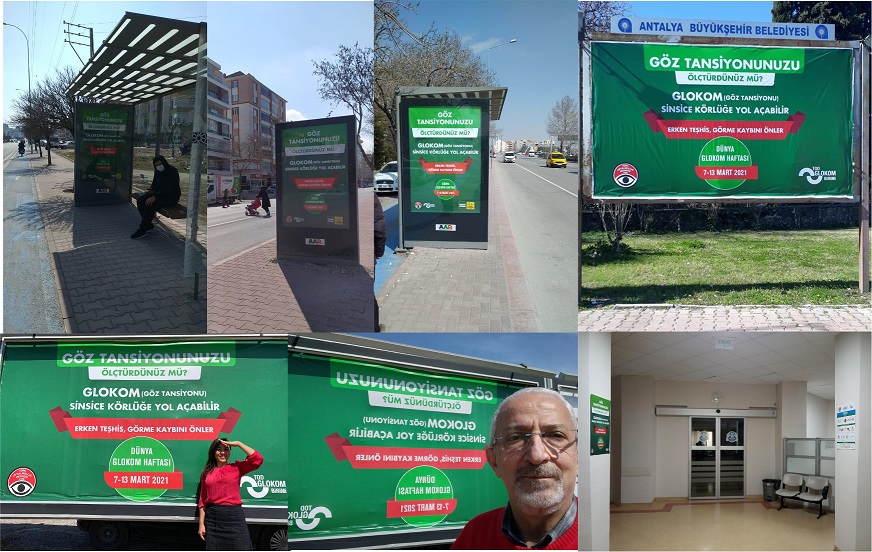 ---
When?
08/03/2021 - 14/03/2021
All Day
iCal
---
Where?
Antalya
Antalya
Antalya