Nanomedicine Research
Our research group is working on developing neuroprotective gene therapy in the form of eye drops that can be administered topically for the retina and optic nerve for patients with glaucoma. The novel eyedrops contain nanoparticles that can be targeted to the back of the eye.
This week we are holding awareness sessions with poster displays of our research in the School of Pharmacy.
Organized by
Foldvari Research Group
Contact:
Dr Marianna Foldvari
Contact Email:
foldvari@uwaterloo.ca
https://uwaterloo.ca/foldvari-group/
Category:
Awareness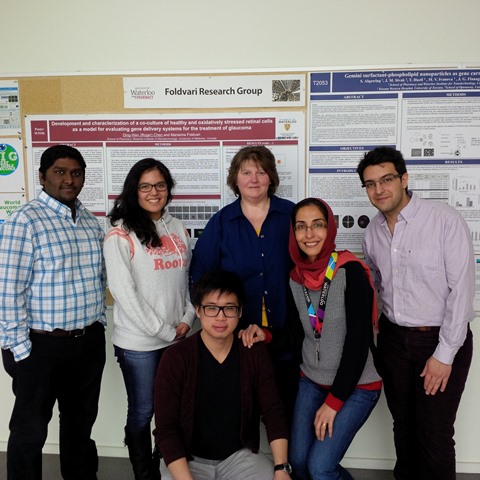 ---
When?
09/03/2015 - 15/03/2015
All Day
iCal
---
Where?
University of Waterloo
School of Pharmacy
Kitchener
Ontario
N2G 1C5