JEC Webinar WGW 2021
Dalam rangka memperingati World Glaucoma Week 2021, JEC akan mengadakan serangkaian acara terkait #JECWGW2021 salah satunya adalah JEC Saturday Webinar WGW 2021 dengan judul "Fear the Unknown Blindness. Do I Have Glaucoma? Kenali dan Hindari Bahaya Glaukoma si Pencuri Penglihatan" yang akan diadakan pada:
Sabtu, 13 Maret 2021
Pukul 13.00-14.30 WIB
Narasumber:
Dr. Rini Sulastiwaty, SpM
Agus Rujito
Acara ini hasil kolaborasi antara JEC dengan Yayasan Glaukoma Indonesia & Lions Club Jakarta Jayakarta.
Bagi Sahabat JEC yang ingin mengikuti webinar ini silakan melakukan registrasi melalui link: jec.co.id/WGW2021WEBINAR
Dapatkan kesempatan memenangkan hadiah bernilai jutaan rupiah!
Organized by
JEC Eye Hospitals & Clinics
Contact:
JEC Eye Hospitals & Clinics
Contact Email:
jec.digitals@gmail.com
jec.co.id
Category:
Public educational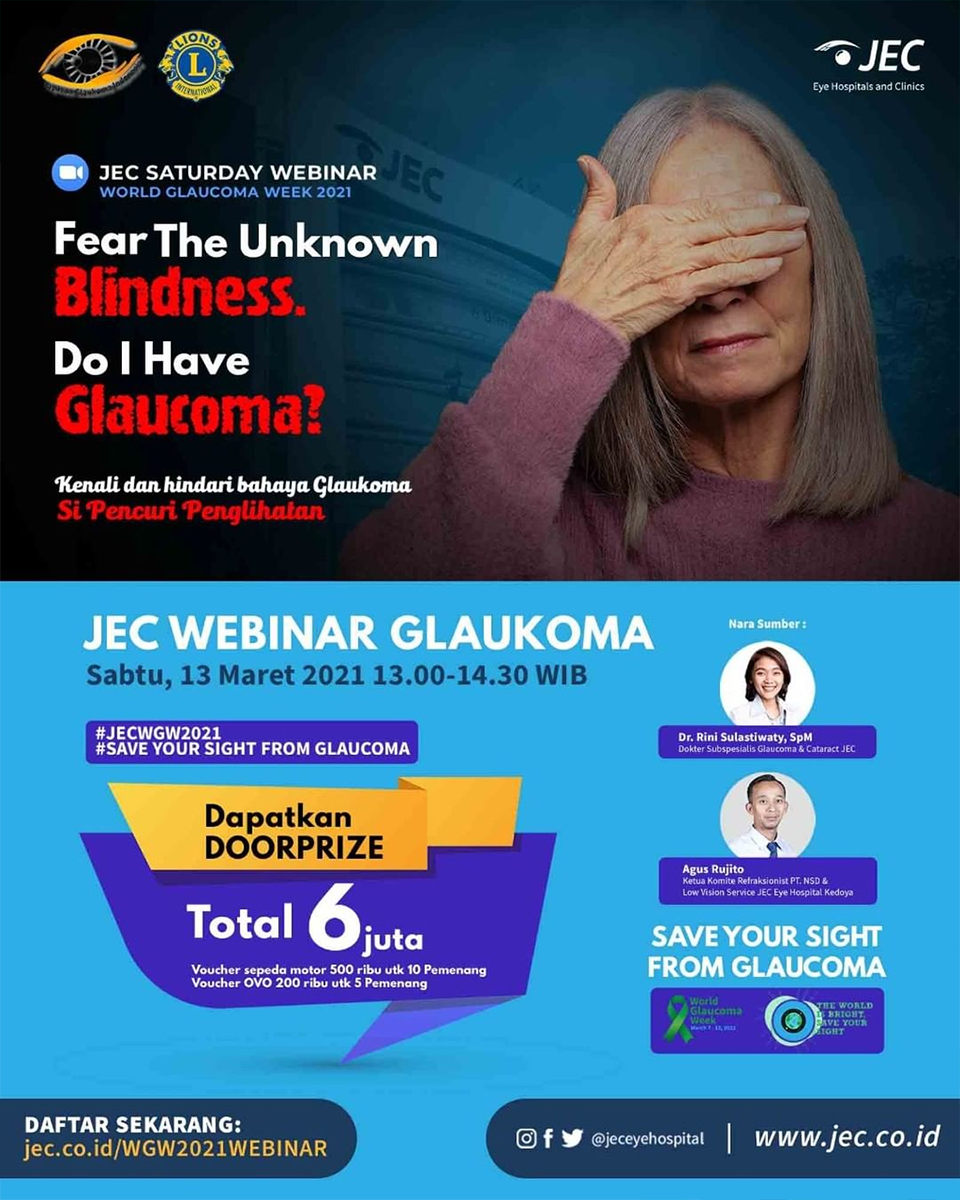 ---
When?
13/03/2021
1:00 pm - 2:30 pm
iCal